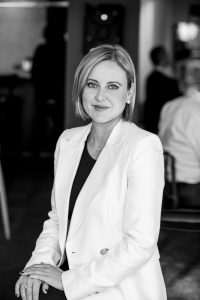 Much has been said about the impact of COVID-19 on the economy and employment. Recent statistics show that the number of unemployed in Australia has risen by 69,300 to 992,3000 in June, delivering the highest unemployment rate in Australia (7.4 per cent) since 1998.
Those job losses have not been consistent however, with sectors suck as Accommodation and Food Services, Transport, Postal and Warehousing, Professional, Scientific and Technical Services, Construction and Retail being the hardest hit. In many cases these sectors were already feeling pressure and job losses, and the pandemic has accelerated the pain. In other parts of the economy, however, existing skills shortages have been exasperated further by new challenges in the market.
An inability to tap overseas talent
For high-skilled fields such as In House Legal Counsel, one of the biggest pain points to recruitment has become Australia's closed borders. It is more difficult than ever to recruit from overseas as a solution when the local skills are hard to find or expensive.
This is offset slightly by a new level of comfort with remote work. Just as professionals have been required to work from home, directors and executives are now more open to the idea of recruiting In House Legal Counsel experts that work regionally or even interstate. The rapid adoption of video conferencing and cloud-based work environments has made it easy to access a broad range of skills. In the longer term this might be a solution for accessing those skills overseas as well.
Another challenge is that for those who have been able to maintain employment, there is a lower willingness to move jobs. The "recession mentality" generally plays out in a way that means people are less willing to take risks with their careers – if they've already got a job, they want to hold on to it, in other words.
The problem is that the changing way of work that COVID-19 has brought on has also meant that organisations need new skills in their In House Legal Counsel team, to address new business continuity challenges and needs around risk mitigation. Finding those skills in a market with skill shortages at a time where job mobility is low is in many ways a "perfect storm" challenge.
It's for that reason that specialised recruitment services are going to be in great demand over the coming year. Having a partner that understands the unique skill challenges facing organisations in finding the right In House Legal Counsel to adjust to the changing (and challenging) environment is going to be key to those organisations finding the right skills that give them competitive differentiation moving forward.