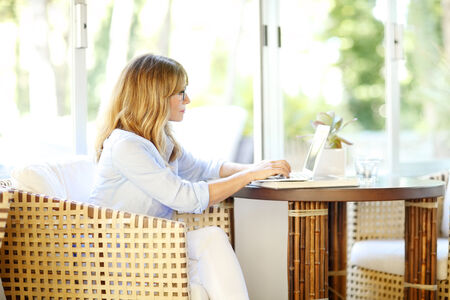 In general terms, when there's an economic downturn or recession, professionals become cautious about moving jobs. Job and income security becomes the priority over career development or being selective about the company that you're working for, because there is that fear about how difficult it would be to find the next job opportunity, and the income that it would provide.
Australia has experienced its first recession in thirty years, and while the outlook isn't as negative as some had predicted, it is nonetheless the deepest economic fall most of us have experienced (remembering that Australia has managed to narrowly miss previous global recessions). Surprisingly, however, the sentiment in the market is very different to the norm with this downturn. People are, if anything, moving around more.
To understand why, part of the reason is that there is a very two-speed response to the COVID-19 pandemic in the markets, and that is shaking up the ASX significantly. Some sectors of the economy, such as hospitality and tourism, the creative arts, sports and traditional bricks-and-mortal retail, have been particularly impacted on. Conversely, sectors such as online retail, stay-at-home entertainment (entertainment streaming services, video games), technology, logistics, and healthcare are booming.
This is changing everything. A swathe of businesses are looking to downsize or prepare for a bounce as the economy emerges from the COVID-19 conditions. Another side of the market is looking to scale rapidly to cope with the exponential demand. ASX-listed companies are dropping in and out of the top 200 at an unprecedented rate, and the ASX itself is looking at everything, including disclosure, in these difficult times.
What this means is that there is a lot of mobility for In-house Counsel and Company Secretary roles. Businesses need different skillsets in their advisory roles depending on whether they're growing or shrinking, and so, even those companies that being negatively impacted on by the pandemic are actively looking to fill In-house Counsel roles.
That has given In-house Counsel experts the luxury of choice in the roles that they take on, and we've seen that people are more willing to move than ever. Working from home has given professionals the space and time needed to consider their careers and roles, and the open recruiting environment has allowed them to make moves that are motivated by more than compensation or job security.
For example, we're seeing a push towards work/life balance, with professionals being very interested in those companies that resource their legal team with the bandwidth to cover illness, holiday leave, and other absences, without the remaining team needing to compromise their work hours.
We're also seeing a renewed interest in working for companies that are aligned with the professional on their personal moral and ethical interests – those companies with a strong social reputation are finding it easiest, in a highly fluid environment, to locate the top-tier talent.
From governance through company restructures, the ultimate impact of COVID-19 isn't that all sectors are doing poorly, but rather that some are, and the difference between those that are thriving and those that aren't is extreme. This has contributed to a highly fluid, buoyant period for In-house Counsel, and a once-in-a-generation opportunity to place career and personal goals ahead of renumeration.