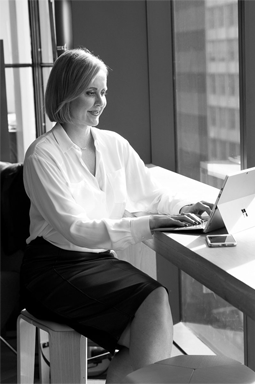 As we all know, 2020 has been a particularly disruptive year. Not only due to the broader economic conditions that enterprises operate under, but also within the businesses themselves, as organisations have been mandated to adopt remote working and social distancing best practices. It has been more difficult for some departments than others to shift to this new way of working, but In-House Legal Counsel is one area that has been flying high, as they are more relevant to the health of their businesses than ever.
An Opportunity To Become More Proactive
With remote working comes video conferencing, messaging, and presence tools. For those In-House Legal Counsel professionals that are comfortable with technology, this has become an opportunity to become more proactive in how they investigate and engage with their organisation.
With technology platforms moving to the cloud for work and sharing of documents, there has been some security concerns around data security. However, having access to all of these platforms seamlessly and remotely has also helped In-House Legal Counsel gain a better (and instant) oversight into the company across internal and external stakeholders, and identify and manage areas of potential disagreement and formal disputes more easily.
One of the consequences of working in a physical office is that paper trails and siloed data systems can become a transparency challenge that no one really considers to be an issue until it's too late, but in working remotely these issues have been mitigated away rapidly via technology innovation highlighting the issue that has always been there.
An Opportunity To Become (Even) More Valuable To The Organisation
Externally, the pandemic has also meant that there is greater scrutiny on the operations of businesses, and with that comes greater social and regulatory pressure to be seen as a "good corporate citizen" in avoiding opportunism and ensuring good governance.
At the same time, organisations need to consider cost-cutting in every area, and this includes litigation. In-House Legal Counsel professionals are being called on to develop strategies around maximising the value of litigation, and structure incentives and settlements around these new priorities.
In short, enterprises will be looking to their In-House Legal Counsel to provide innovative thinking and become a driver for change within the organisation. This will not be a temporary response to the pandemic, but rather something that has long-term implications, as executives and boards look to the post-pandemic "bounce" as an opportunity to refresh the business.
What this does mean is that there is considerable demand for In-House Legal Counsel that are able to bring fresh new ideas into the organisation. A Law.com report found that the median pay for GCs that have been with the company for a decade or less was nearly $1 million more than those that are veterans within the company. This demand means that it is more difficult than ever to find the kind of In-House Legal Counsel that will thrive under the current environment.
At Greenfields Recruitment & Search, we are specialists in finding the agile, creative, and dynamic In-House Legal Counsel that will help enterprises navigate this difficult, trying environment. Contact us today to discuss your In-House Legal needs.