Boards anticipate increased long-term growth when transitioning to net zero. However, there is a concern that leaders aspirations are stronger than the reality of the situation. Continue reading to see the challenges leaders may face when transitioning to net zero and the limitations organisations will have.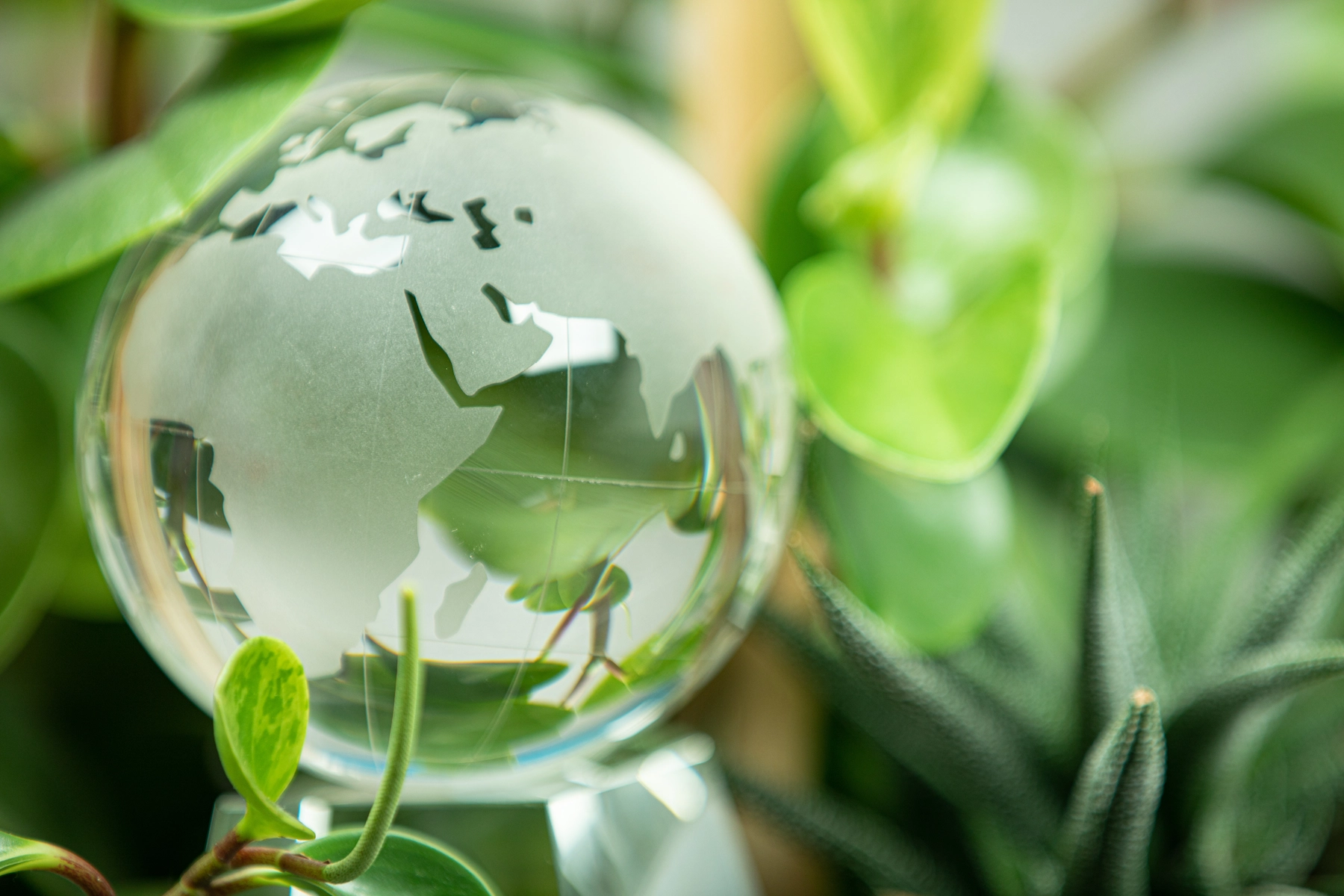 THIS ARTICLE'S KEY TAKEAWAYS:
Business leaders aspirations in plans are higher than what are actually being achieved across Boards
To make meaningful progress toward net-zero, organisations need an integrated holistic strategy
Businesses need to understand their limitations and potential setbacks they will encounter. Knowing these allows Boards to understand their actual stance to create realistic actionable plans
This article includes article share's from this Lawyers Weekly article and Baker McKenzie's 'The Race To Net-Zero: Is the global business community on course to beat the clock? Which surveyed 1,000 sustainability leaders and general counsel across nine global markets (UK, Germany, France, USA, Japan, Singapore, Mainland China, Hong Kong SAR, and Brazil).
Findings showed that 69 per cent of business leaders believe that transitioning to net zero provides an opportunity to increase long-term growth, with 52 per cent estimating that it could improve annual growth by 5 to 15 per cent per annum, 31 per cent anticipate a 15 to 30 per cent improvement in growth.
About half of business leaders (51 per cent) expect their organisations to reach net zero by 2030 to 2033, although many organisations are struggling to understand how sustainability commitments will be actualised.
Net zero plans around the globe
Singapore and Hong Kong companies lead the way in the net zero transition plans they have in place. Companies in Singapore (64 per cent) and Hong Kong (58 per cent) indicated that they have a clear plan in place to eliminate the use of all carbon-based fuels, ahead of other markets.
Mainland China follows closely, with 61 per cent of companies having a net zero commitment. Companies in the US, Germany and Japan follow suit.
Net zero challenge of significant upfront investment
Implementing the transition to net zero will require unprecedented financial investment, the report highlighted.
This was seen as a barrier by 70 per cent of leaders, with 58 per cent saying their organisations haven't allocated nearly enough budget to make a successful transition.
It is predicted that sustainability funding and investment will continue to grow, with Hong Kong being especially well equipped to capture new opportunities.
Greenwashing and the threat of litigation
Organisations face pressure to transition and are eager to share their net zero ambitions with stakeholders; however, business leaders fear that organisations are at risk of setting objectives they are unable to meet.
Organisations face the risk of litigation for failing to take action to reduce their emissions, and at the same time, they see the threat of greenwashing as a barrier to advancement.
Mini vandePol, Asia-Pacific region head of the investigations, compliance, and ethics group, commented on the predicament: "Greenwashing is one of the main litigation and regulatory risks associated with ESG today.
"It is critical that companies address it with strong governance protocols that validate statements and ensure that sustainability and ESG are well resourced and prioritised by Boards and management.
"Effective ESG due diligence needs to go beyond a desktop or data room review and should incorporate appropriate transaction testing and management interviews to understand the practical risks in the business operations and supply chain.
"Regular reviews and audits surrounding key areas of ESG risk exposure are also crucial."
Supply chain transparency
Any organisations seeking to make progress towards net zero must do so in tandem with their suppliers, noted the report.
When faced with the complexity of understanding their extended value chain, many companies feel it is not feasible, and they decide to go it alone.
Only 40 per cent of organisations have started auditing their suppliers, which makes net zero an unviable prospect.
Forty-one per cent of leaders said their organisation had no view of scope three emissions and no plan in place to tackle them.
Aspiration v reality to achieve net zero
The research suggested that 49 per cent of respondents were worried about leaders having overpromised, regarding the speed and scale of their organisation's transition.
Only 49 per cent of net zero transition plans have been rolled out across the entire organisation.
Furthermore, 48 per cent of sustainability leaders believe there is a gap between their corporate ESG strategy, and the aspirations expressed by leadership, in comparison to the reality of what is being done.
6 solutions for progress
Baker McKenzie report detailed six solutions that could drive genuine progress.
1. Competitor collaboration
As the signs of climate change increase in their intensity and frequency, businesses are under pressure from many directions to accelerate their emissions reduction efforts. Industry collaboration — along the supply chain and between competitors — is an important way to advance net-zero progress including by achieving systemic change before the window for net-zero transition closes.
2. Improvements in target setting
Science-based targets (SBT) provide a framework to develop a measured, measurable pathway for companies to reduce greenhouse gas emissions and 45% of organisations say they are committed to achieving SBT.
At present, however, only 18% have had their SBT validated by the Science Based Targets Initiative (SBTi) and defined a clear path to deliver them. Closing the gap between intent and action should be top of the to-do list for business leaders.
Of course, reaching net-zero is not yet feasible for some organisations, in which case there is no merit in stating unattainable objectives. To make true progress in the battle against climate change, it is imperative to set achievable targets — and meet them — with a focus on transparency, metrics, planning and concrete action.
3. Industry-wide benchmarking
Benchmarking is a good place to start when answering the age-old question: what does good look like?
It can propel net-zero efforts by facilitating meaningful data comparison across sectors, providing
useful insight for businesses and also for investors, who may be seeking reliable data on sustainability-related risks and opportunities, to help them make informed financial decisions.
4. Global harmonisation and new regulation
Organisations are wrestling with variances in sustainability regulation worldwide, so many business leaders would welcome new, harmonised measures to replace the existing patchwork of different frameworks.
New regulation has sometimes been met with resistance in the past, as compliance can be burdensome and costly. But when it comes to sustainability regulation, the desire for clear guidance and a level playing field is considerable. The private sector has recognised that it can make more progress with government support.
5. Internal coordination
To make meaningful progress toward net-zero, organisations need an integrated, holistic strategy that breaks down internal silos and builds connections across departments.
Leadership teams must embed their net-zero targets within every level of their organisation, encouraging a community approach and bringing discrete areas of the business together to ensure understanding and action are aligned. Middle management must be engaged and should facilitate grassroots initiatives as well as directives driven from the top down.
Sharing ownership of net-zero responsibilities can feel like a risky move, as it shifts the focus away from a singular role or discrete set of roles within a team and requires coordination across different groups.
6. Harnessing leaders' changing attitudes
With the clock ticking — and the future of the planet at stake — the urgency of reaching net-zero is paramount. Recent years have seen a systemic shift toward purposeful business and responsible capitalism, which has prompted business leaders to consider the role their organisation will play in society and the steps they must take to ensure their business is prepared for the future.
Where short-term revenues once drove much of corporate decision-making, businesses now increasingly recognise that creating long-term value will require a different approach, as their stakeholders place increased prominence on environmental, social and governance factors.
72% of business leaders now believe that a robust sustainability strategy can be a powerful differentiator and they are seeking to define — and execute — ambitious plans.
About Greenfields Recruitment & Search
GREENFIELDS RECRUITMENT & SEARCH is a specialist in Head of Legal Executive Search, In-House Legal Counsel Executive Search, General Counsel Executive Search, Company Secretary Executive Search and Corporate Governance Executive Search & Recruitment firm.
We connect company secretary leaders with organisations who require company secretary services. Partnering with a diverse range of clients, from ASX listed organisations, non-listed organisations, multinationals, boutiques and not-for-profits across all industry sectors. Learn more about us here.